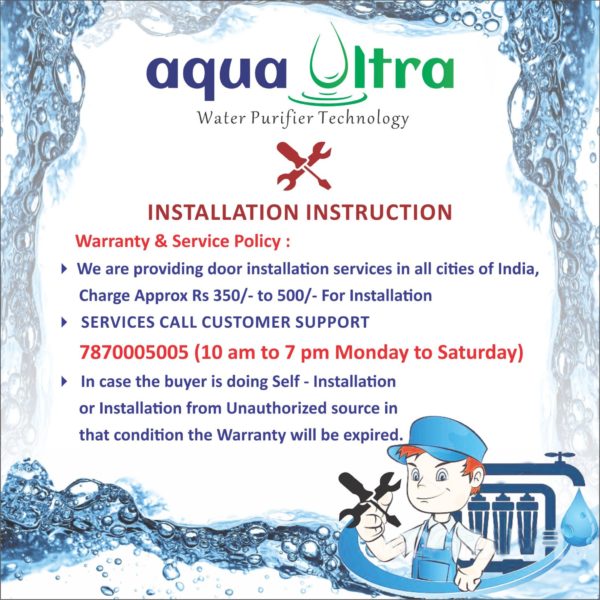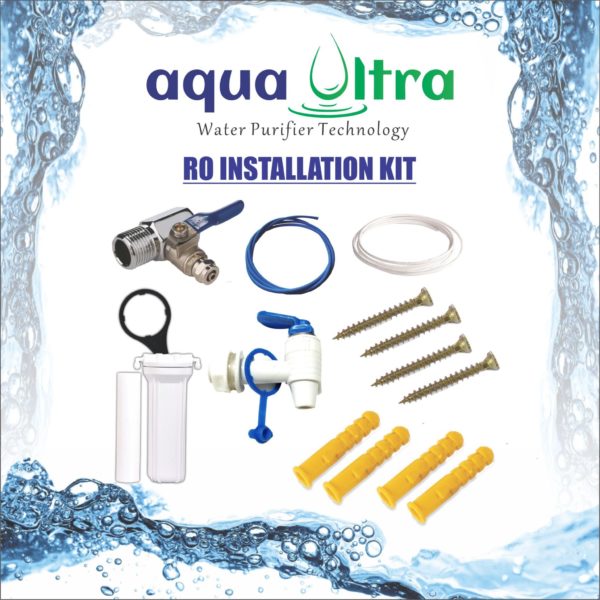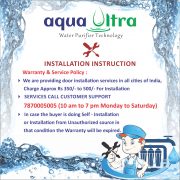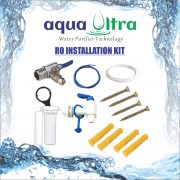 Stream RO+UV+UF+TDS+B12 Water Purifier
Advance B12 Technology, 100 GPD Booster Pump And 80 GPD RO Membrane, 12W UV LED For Long Life Performance Food grade water storage tank.
₹13,500.00
Description
Additional information
Specification
B12 Bio Technology
Reviews (57)
Description
Presenting New Generation Aqua Ultra® (An ISO Certified Reg, Trademark Co.) Ultra Smart Low Maintenance Water Purifier, In which there Is RO+UV(12W LED For Long Life Performance) with An advance alkaline, B12 Technology though which you can get 100% pure and healthy water. 80GPD Imported RO Membrane and 100GPD Booster Pump Gives you the output of 12 to 15LPH, it works up to 2000TDS level and gives 15000Liters of filtration Life, There Is Manual TDS Controller through which you can adjust the TDS according to your taste, food grade water storage tank, 24V DC SMPS Power Supply Is there and it is fully automated operated system. Service center Available in Cities, Town and Most of the Villages in India, through which customers experience can be enhanced.
Additional information
| | |
| --- | --- |
| Weight | 9 kg |
| Dimensions | 50 x 20 x 40 cm |
| | |
| --- | --- |
| Purification Method | RO + UV + UF + B12 Bio Cartridge + TDS Controller |
| Stage Of Purification Process | 14 Stage |
| Work Up to | 2000 TDS Borwell and corporation water |
| Filtration Level | 95% to 98% TDS Removes |
| RO Membrane | 1812-80  GPD TFC Membrane Made In USA |
| Auto Shut Off | Fully Automatic water level sensor Auto-start/Auto-Off |
| Total Capacity Of Storage | 14 Liter |
| Tank | Food grade water storage tank |
| Filters | Pre-Filter, Anti Scalan Iron Remover Ball, Sediment, Pre-Carbon, UF, UV, RO membrane, B12 Bio Cartridge |
| Booster Pump |  100 GPD |
| Type Of Purifier | Electrical |
| UV Lamp | 12W UV(LED) |
| Power Consumption | 230V AC to 24 V DC 2.5 AMP |
| Production / H | 12-15 LPH |
| Preferred Installation | Wall mount / Counter top |
Warranty:
| | |
| --- | --- |
| Period | 12 Month  (Covered On Booster Pump And adapter) Manufacturer Warranty |
| | |
Flushes acidic metabolites and toxins from the cellular level.
Supplies health sustaining minerals such as Ca, K, Na, Mg to help metabolism
Contains smaller water cluster (51.497 HZ) that hydrates the body up to 3 times more effectively than normal water
Facilitates nutrients and mineral adsorptions efficiently
Promotes general well being by restoring and balancing the body
Improve the reducing power of water by removing harmful active oxygen (= free radicals )which causes cancer, diabetes, hypertension and etc.
Add Vitamin B12, make water taste better
Increases PH and lowers ORP ( Ref. ORP= Oxygen Reduction Potential)